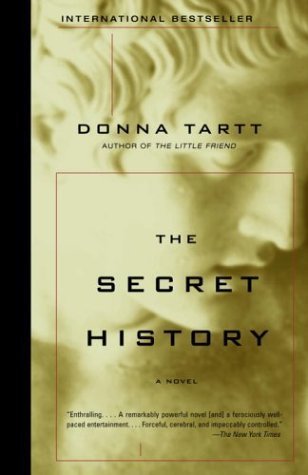 Book Beginnings
"The snow in the mountains was melting and Bunny had been dead for several weeks before we came to understand the gravity of our situation."
The first line is incredibly engaging and gripping, and it's not something you encounter a lot in modern literature, as it is quite revealing, and if done wrong, could unravel the entire story. But Donna Tartt does this so well!
"I met her my first year of college, and was initially attracted to her because she seemed an intelligent, brooding malcontent like myself; but after about a month, during which time she'd firmly glued herself to me, I began to realize, with some little horror, that she was nothing more than a lowbrow, pop-psychology verson of Sylvia Plath."
I'm… not really sure what to say about this, not without the proper context or just, having read to that particular page. It does leave me intrigued, and want to get to page 56 so that I understand what's going on.